Solar Temperatures of 85.2 C (185F) achieved on 18th March before LUNCH
As shown with kind permission of one of our customers, collector temperatures of over 85C (185F) were achieved on the 18th March.
Our all year round systems should be providing near 100% of hot water requirements daily from now until Sep/Oct.
IMAGINE being practically energy free for the next 6 months.
We are now at that time of year, the clock will go forward, the days are now starting to get longer, our central heating requirements drops away, just lots of hot water requirements for the next 6 months.
See the screen shot sequence. you can see systems live 24/7 at our GO LIVE page on our website.
Time – 8:23 am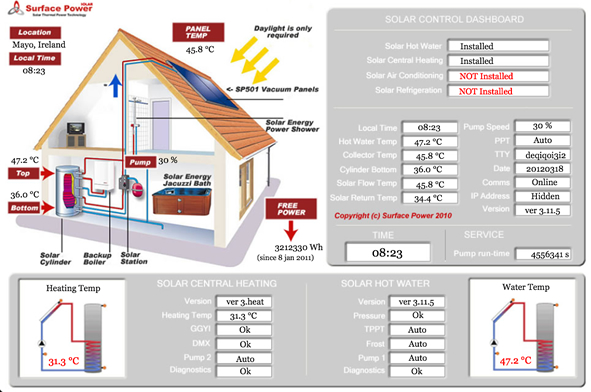 Time – 9:16 am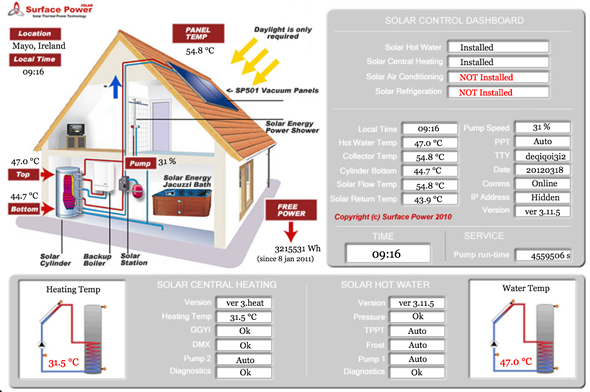 Time - 9:57 am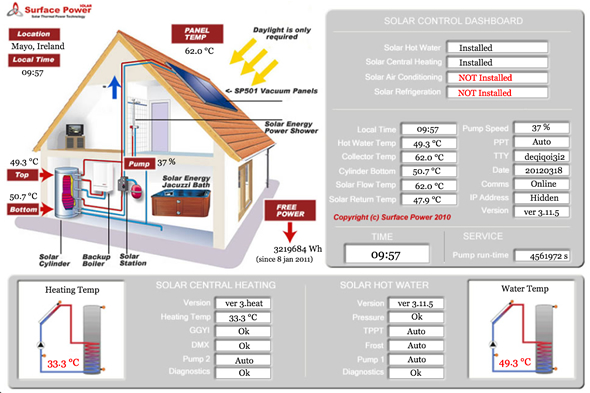 Time - 10:58 am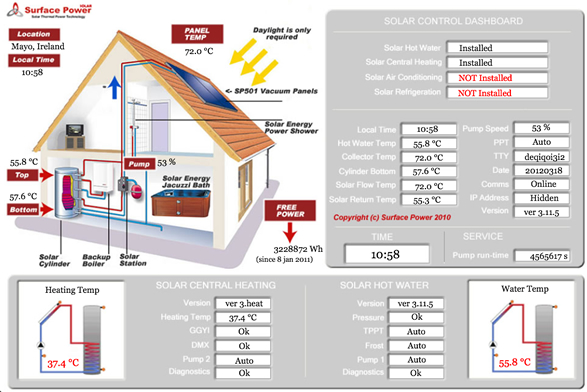 Time - 12:10 am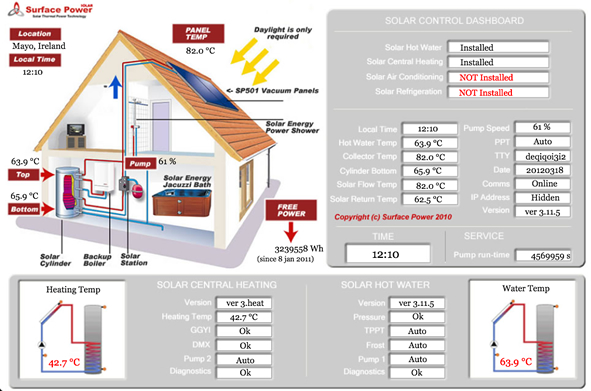 Time - 12:34 pm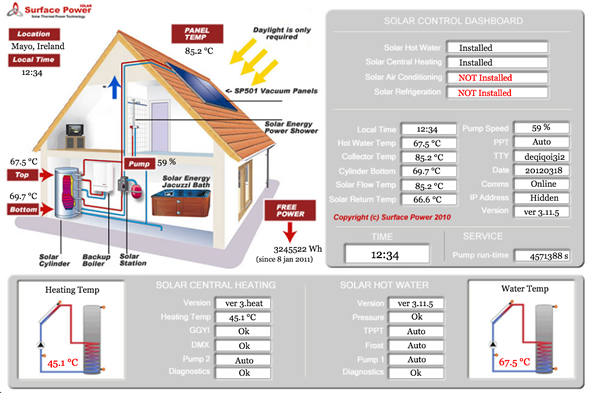 Email support@surfacepower.com with your design questions and query's
This system is located in Ireland. Ireland has the same solar irradiation as Alaska.