It's another busy month in the Surface Power offices, and we are grateful for all the positive comments we get. Attack your OIL and GAS BILLS now, as our technology stills works throughout the winter …
Now that it is November, let's take another look at how we use our proprietary and patented TDLF and MPPTt technology to give FREE heating energy to our customers. 
Here we will look at central heating and hot water as we are definitely in home heating mode with temperatures of minus 3C being recorded in the last couple of nights and daytime air temperatures of 8C to 9C.
First, we can look at an overview for the first week of November. You can see that our all year round solar hot water & heating systems are STILL achieving record temperatures in November with one SP501PRO (4.75 sqm) even exceeding 86C (186 Farenheit) in the collectors and achieving 80C in the hot water cylinder. (these are performance results our competitors would love to achieve on a hot summers day)
Remember when buying a solar hot water system, demand "Proof, Not Promises"……….
The home shown below with System 1 currently has ONLY spent approx 80 euros on oil so far this year….expected to be the same as last winter of 400 euros in total as we are told another hard cold snap is forecast for this year.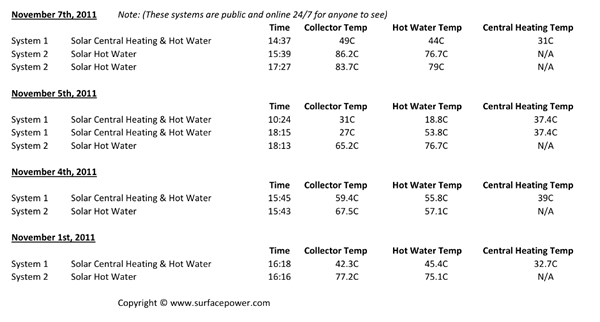 Here are the live screen shots of the systems as taken from the public online SMART Grid.
System 1 @ 14:37, Nov 7th, 2011.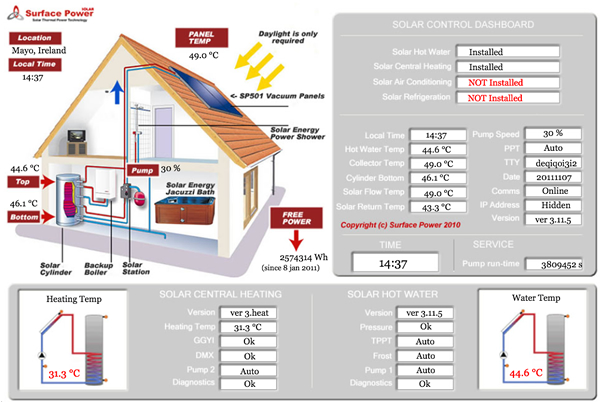 System 2 @ 15:39, Nov 7th, 2011.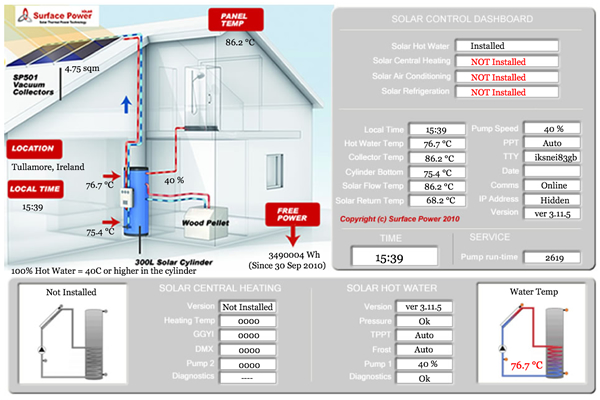 System 2 @ 17:27, Nov 7th, 2011.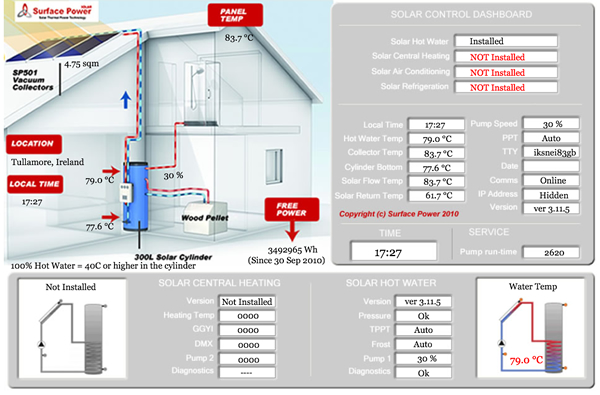 System 1 @ 10:24, Nov 5th, 2011.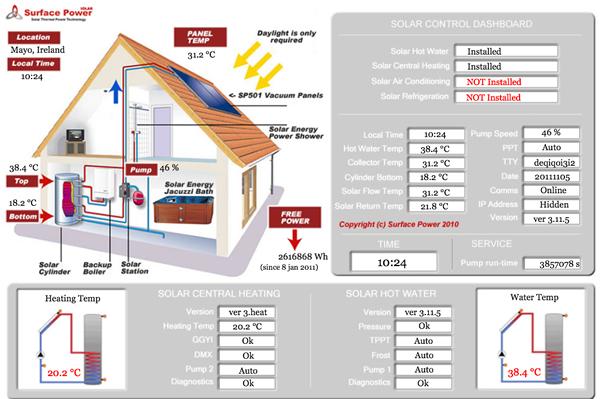 System 1 @ 18:15, Nov 5th, 2011.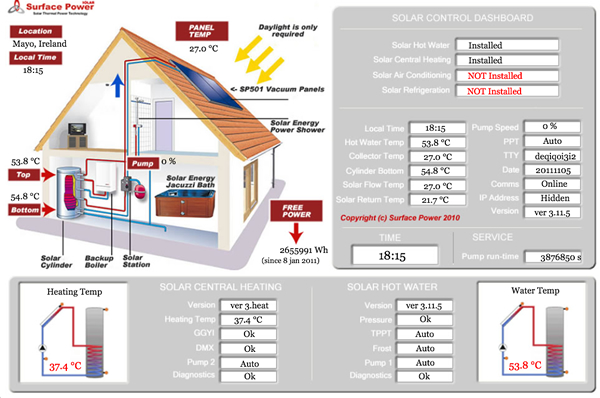 System 2 @ 18:13, Nov 5th, 2011.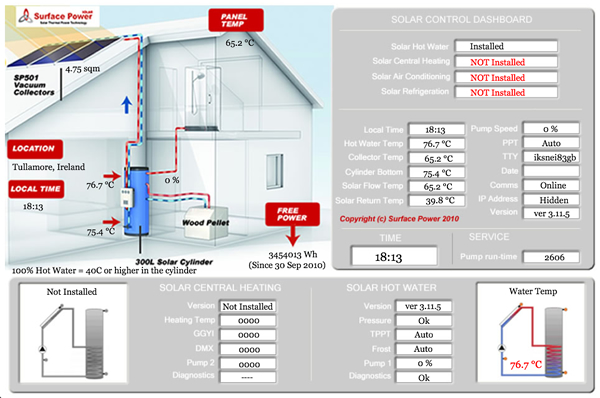 System 1 @ 15:45, Nov 4th, 2011.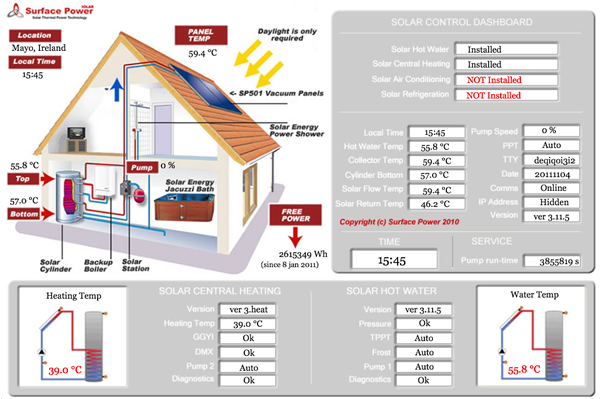 System 2 @ 15:43, Nov 4th, 2011.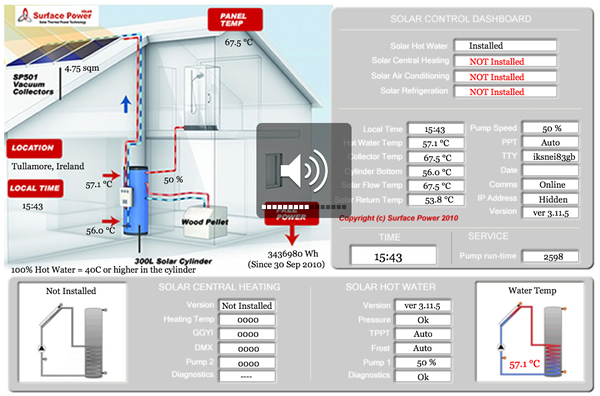 System 1 @ 16:18, Nov 1st, 2011.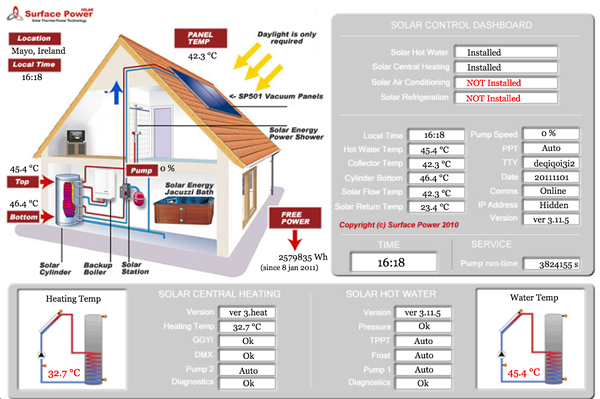 System 2 @ 16:16, Nov 1st, 2011.