If you want to really understand the power curve or "profile" of a solar hot water system, you should look at its performance early in the morning. This is when light is at its lowest level and will give you an idea of how much performance you will get at low light levels.
Below showing collector temperature of 71C at 8am today and the system is in production and is an example of superb performance.
71C is typically 11C higher than the temp your oil/gas boiler operates at and all this energy from light is FREE.
Systems which deliver this performance are: SP501PRO, SP501HEAT as examples.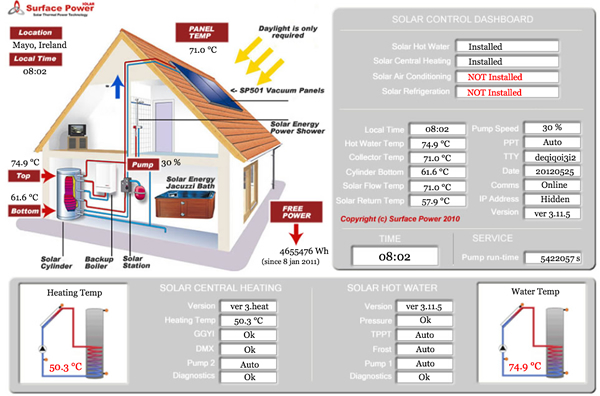 THIS SYSTEM IS LOCATED IN THE WEST COAST OF IRELAND, AND HAS THE SAME ANNUAL SOLAR ENERGY LEVELS ARE ALASKA.