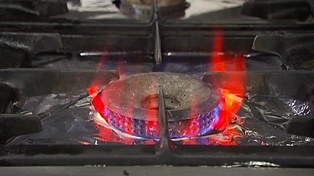 Gas – Bord Gáis had requested 39% increase
The energy regulator has proposed 'around a 22% price rise' in Bord Gáis gas prices.
The company had sought a 28% increase in residential prices earlier this month, citing a 39% increase in the price of wholesale gas over the past year.
However in a statement this afternoon, the regulator said he had decided to disallow certain costs requested by Bord Gáis, particularly in the area of bad-debt costs, and proposed an increase around a 22%.
Bord Gáis must seek permission from the regulator to change its gas prices as it still regulated because it has an 80% share of the residential market.
The regulator will now conduct a public consultation before making a final decision at the end of August.
It will also monitor wholesale gas markets during the period.
The regulator said the main reason for the rise is higher wholesale gas costs in the international markets and nearly all of Ireland gas is bought in these markets.
Bord Gáis has 475,000 residential gas customers and around 80% of the gas market share.