The commercial RHI is a simple process….(you would think ?)
(1) You install a solar thermal system, (2)  you install a heat meter, (3) you have the meter read every quarter and get paid. (X kWhrs multiplied by 8.7p)
Sounds simple..
Have a look below at the Surface Power system TODAY, on the 17th December 2012,
3 days away from the shortest day

of the year producing FREE solar energy

HOTTER than the oil boiler @ 64.2C.
That means unlike normal solar thermal where your RHI meter payments fall away in WINTER, you will achieve higher payments per sqm install if you insist on choosing the best solar thermal technology available.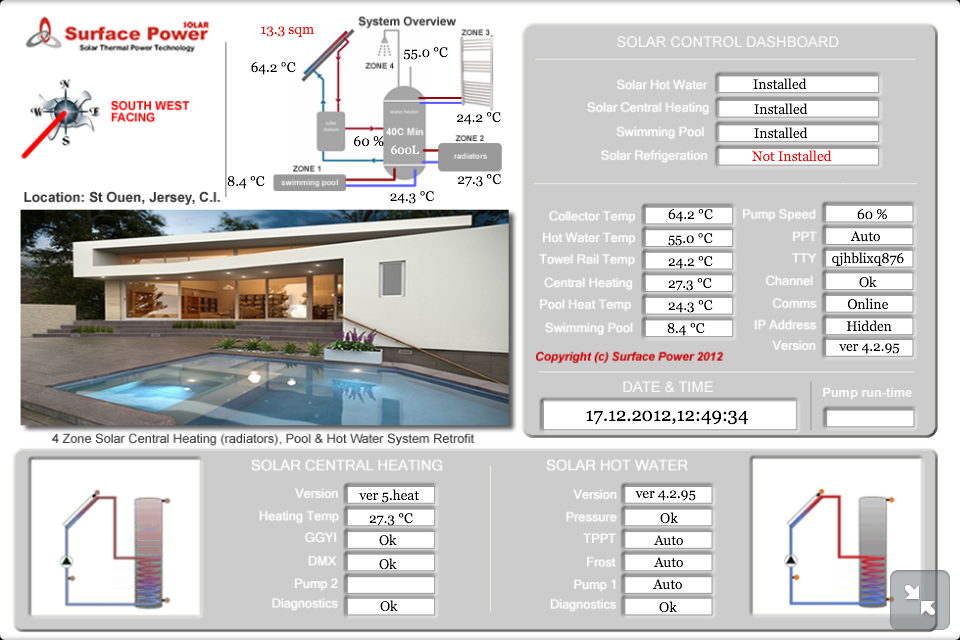 Here is the current weather on VIDEO from a solar central heating system (17th December 2012)
Make sure you get the largest commercial RHI (Renewable Heat Incentive) payments.